There are some occasions where noticing a failure or breakdown on your garage door can be devastating. Having an urgent meeting at work and on that very same morning discovering the door wouldn't open is one common example. Here we take a closer look at some of the more common causes.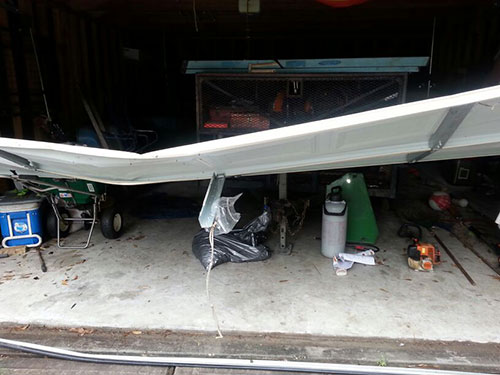 Mechanical Failures
The vast majority of sudden breakdowns will likely be mechanical. In some cases the failure can be down to user error. Main supply connections can be dislodged or accidently unplugged, batteries can be exhausted and hold open commands can be mistakenly left into programing. Whatever the issue, when time is a factor, a thorough troubleshooting provided by an expert from is usually the first step required to identify the issue.
Opener Troubleshooting& Repair
Many modern garage door openers will have sensitivity settings. It can be quite common for these to be changed when brushed or knocked by accident, but also when components are replaced and swapped over. Your garage doors sensitivity setting needs to be correct for your design, as the system can be disabled if the setting it too high or low.
Easy to Troubleshoot Issues
In cold conditions, batteries and electrical motors can be impacted overnight. Batteries that have been through a particularly cold night can fail to create an immediate electrical current. This will make it seem like your first attempt to activate the doors is ignored, while later attempts are successful.
Professional Garage Door Repair Services on a Same Day Basis
There are so many things that can go wrong with your garage door and cannot be handled by an unexperienced or unqualified person. A common issue would be a broken spring. Whatever the problem is, you can be rest assured that when you contact us at ABC Garage Doors & Gates Repair your door is in good hands! We fix doors, openers and parts of all types and brands, and offer same day services for urgent cases.