Its all about the safety
Home is not the walls and the ceiling but the people living in it: our families. We do our best to provide them with the most comfortable and, most importantly, very secure house so that our kids will feel that they are growing in a safe and protected environment. That's why we invest so much money on security measures and stable doors and we make sure that all doors and windows are firmly closed before we go to bed every night. When our children are still young we take extra drastic measures within the house to make sure that they will not hurt themselves while they are playing. We never leave scissors, for instance, hanging around the coffee table and we keep electronic devices out of their reach. We take every preventive measure and we are extremely precautious about their well-being.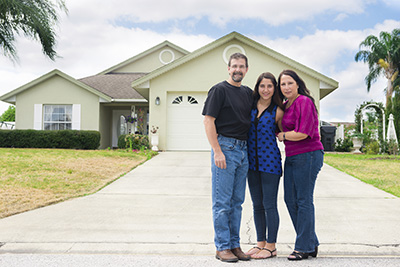 Garage doors are not toys but our children do not know it; they usually find it very amusing to press the remote buttons to open and close the garage door over and over again. In fact, most kids find it even more entertaining to speed underneath the closing door to see if they can make it. Regardless if we have installed the best system in the world our attention cannot always be drawn to them. The phone may ring or we may be occupied putting the clothes in the dryer; accidents are prone to happen when you least expect them and you certainly don't want the bulky garage door falling onto your kids.
the importance of maintaining your garage door
Regular garage door maintenance and adjustments may ensure the excellent condition of your garage door and guarantee its stability. Don't skip your appointments with the professional and trained technicians, who can detect even small problems and provide you with the best solutions. They can repair the damages and replace the broken parts; they can install a new opener or springs, which are very important for the steady performance of the door and they can advise you on any latest technological advances that may enhance your security and safety. If you buy a high tech remote, for example, you can guarantee your safety when you return home and you are scared to get out of your car to open the door. Now you can control its operation from within your car without compromising your safety.
After all, professional garage door maintenance is highly recommended by both manufacturers and expert technicians. It is not wise to attempt any repairs, replacements or installations by yourself because you might end up injured. Many garage door parts, especially the springs, are too heavy and complicated to be handled by untrained people. So, do yourself a favor and call the best garage door repair company in your area.
It will be extremely prudent if you could also discuss with your kids about the dangers of the garage door. You could explain them the difference of a toy and a useful electronic device and make them understand that they could be hurt. You should also keep the garage door's accessories, such as the remote, away from them and install switches high on the wall so that they cannot reach them. You can let them know that the code of the remote must be kept a secret pointing out the significance of your family's safety and security.
Garage Door Safety issues are extremely important and you should not neglect them, the same way you don't neglect security issues within your household.