Once, garage offices were a rare occasion among the cycles of restless minds that needed some peace and quiet in the house to engage in new inventions and do some serious thinking about their future. These days, things have changed thanks to the explosion of the internet dynamic and there is an increased number of people, who care to transform or have already moved their offices into their garages. This is a perfect opportunity to keep family expenses low but don't forget that you are standing face to face with the peculiar garage door parts and, therefore, you need to give attention and priority to some safety issues to avoid accidents.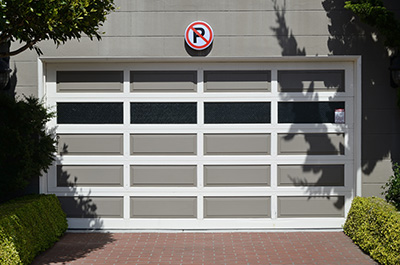 Working close to garage doors
You certainly have your own reasons for wanting to work in your garage and that's absolute fine as long as you take the right measures for your own good. Specialists at ABC Garage Doors & Gates Repair suggest frequent inspections and services and draw your attention to the importance of following certain rules. This is the only way to have a win-win situation.
• You should give gravity to the condition of garage door springs because apart from being some of the most useful parts of the system, they can also be extremely dangerous if they get old or snap. In fact, you must check the essential parts often because the good operation of the mechanism depends on their condition. Cables can also be very tricky and if they break, you won't be able to open the door and you may get injured.
• There is meaning of transferring your garage into an office when there is a room for both your daily professional activities and your car. You wouldn't want to place the desk right next to the moving door because the slightest problem, like a worn bottom seal, would have effects on your working conditions.
• If you want to have peace in your new working area, you should replace the chain drive motor and prefer a silent belt drive garage door opener.
• It would be better for your good health and personal finances to install garage door windows or glass doors. It would change your perspective.
• You should reinforce the security of this huge entrance, especially if you work until late at night.