In reality, each effort to reduce energy consumption is a great help to the environment but, at the same time, it helps you to save money and have better temperatures at home. The easiest way to accomplish that is by buying aluminum overhead doors with good insulation materials but if this is not the right time for such expenses, you can find easy ways to improve the insulation of the property.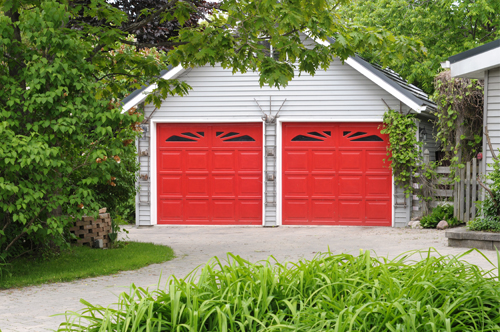 Focus on the garage door strengths
• Old garage doors can offer sufficient insulation as long as there are no holes, distortions and erosion. Besides, one of the most significant parts of garage door maintenance is checking the condition of the panel for the above reasons and avoidance of similar problems. That's why the good condition of the panel and good application of the necessary coatings are important.
• When you are entering the garage, make sure to close the door right away or you will lose great amounts of energy. You will only have to press one button on the garage opener remote.
• Be extra careful and thorough with all parts of the mechanism. If the extension springs do not work properly, they won't close the door evenly on both sides and small gaps would also mean loss of energy. Garage door adjustment would be very helpful.
• The absence or bad condition of the bottom seal would have similar results. Make sure the weather strip is regularly replaced from all around the door frequently.
• If you are not planning garage door replacement for the next three or four years, you should consider insulating the door yourself by using one of these special kits on the market. The results won't be perfect but they would make a difference.
• Proper garage door installation plays a vital role to the insulation of the property and you need to make sure it is done properly and accurately.
• If the temperatures in your location reach very low or high points, you should prefer metal doors with the best insulation possible. This means the R-Value must be high.